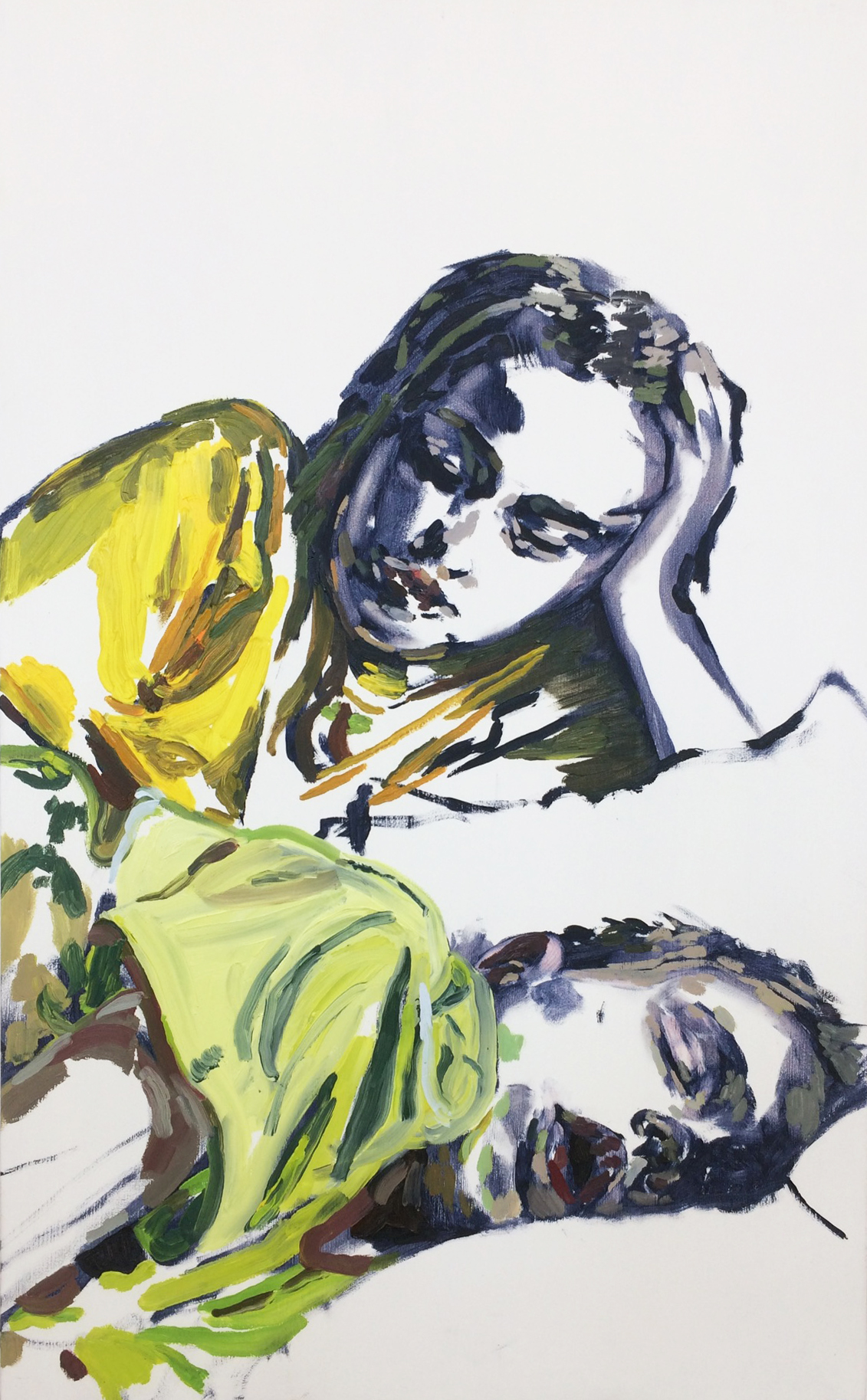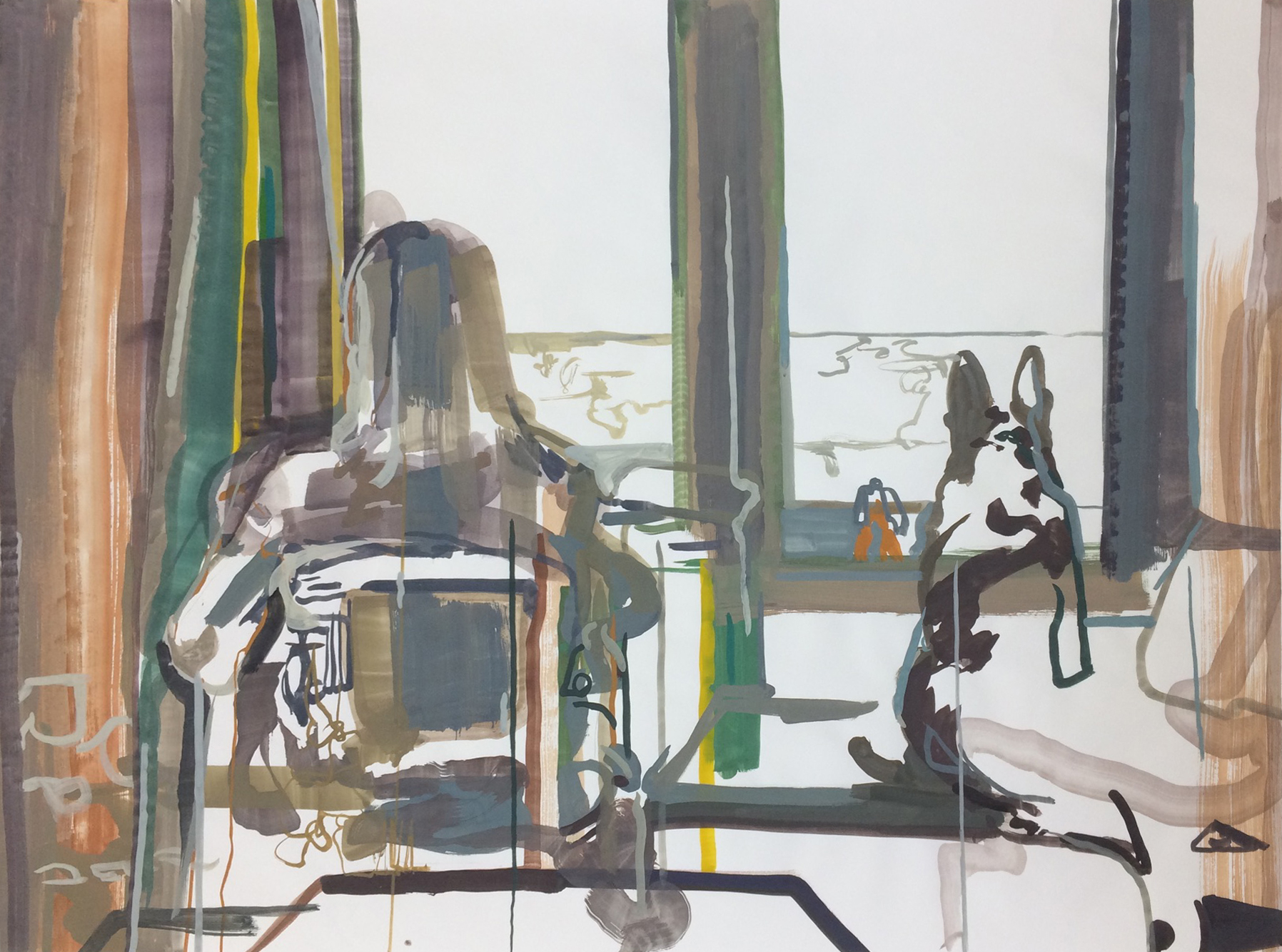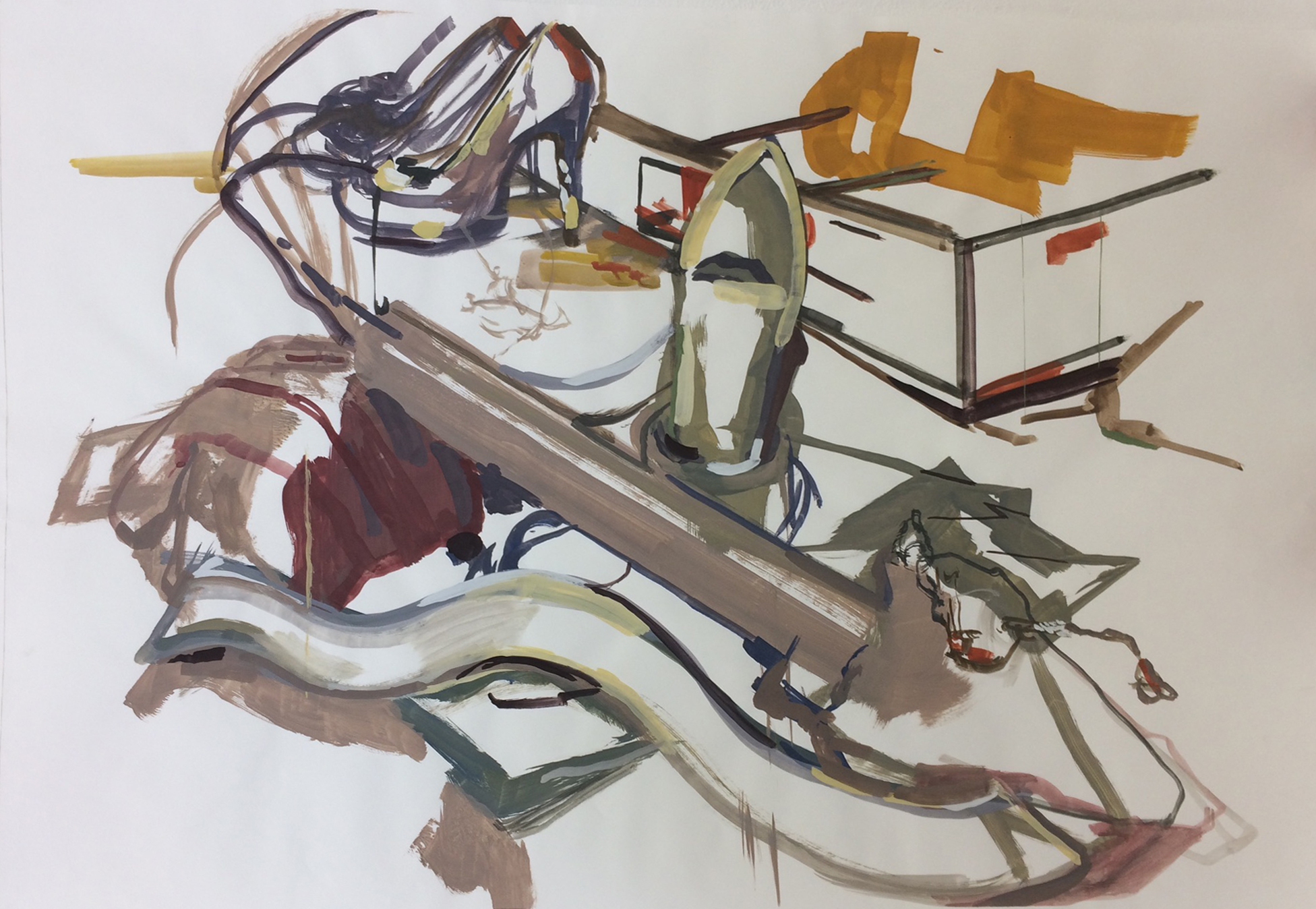 Book of Love
Flare, Ruskin Gallery, Cambridge School of Art
Book of Love 14metre, book of gouache paintings and mono prints
5 Oil Paintings on panel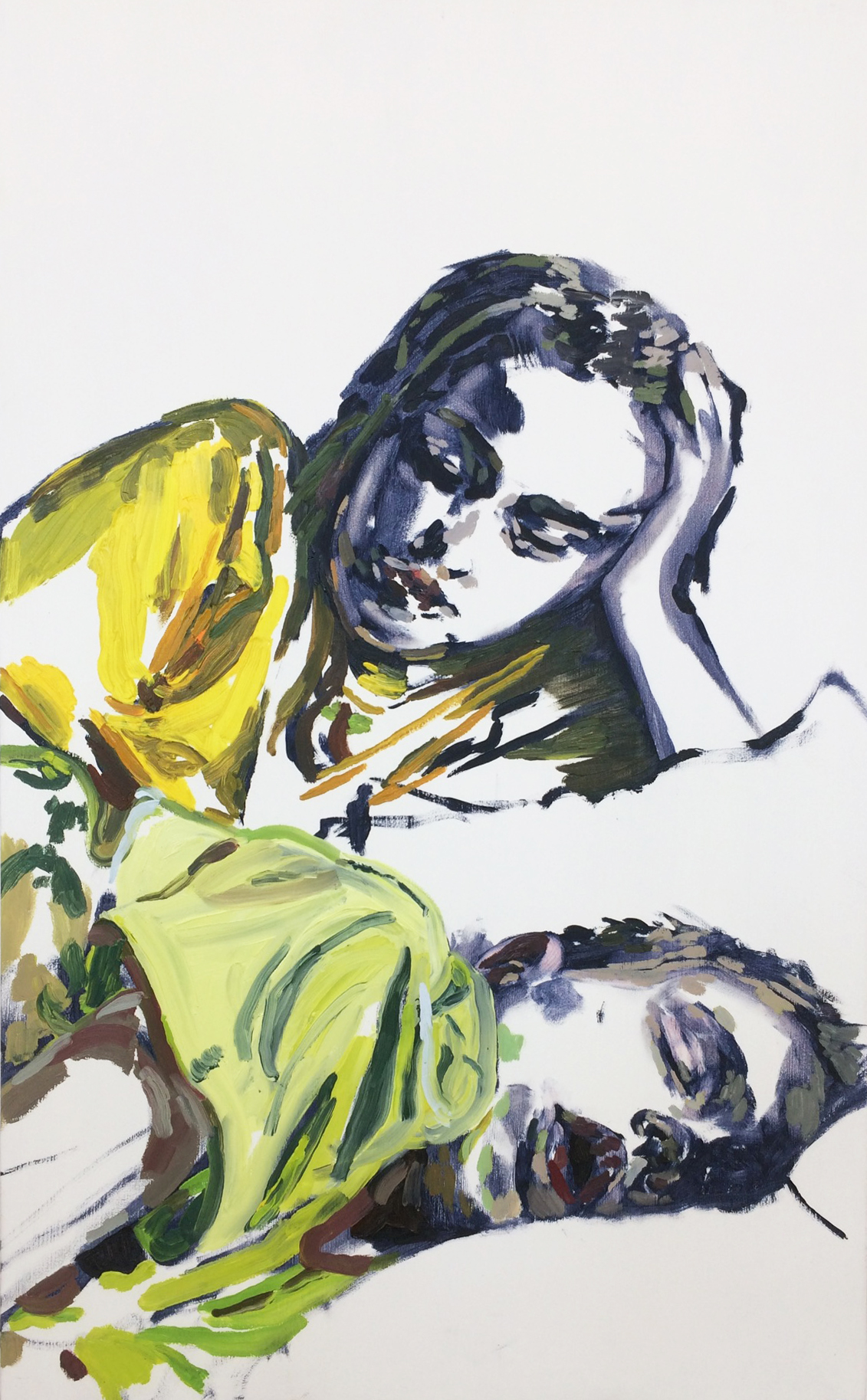 Book of Love
Select pages from the book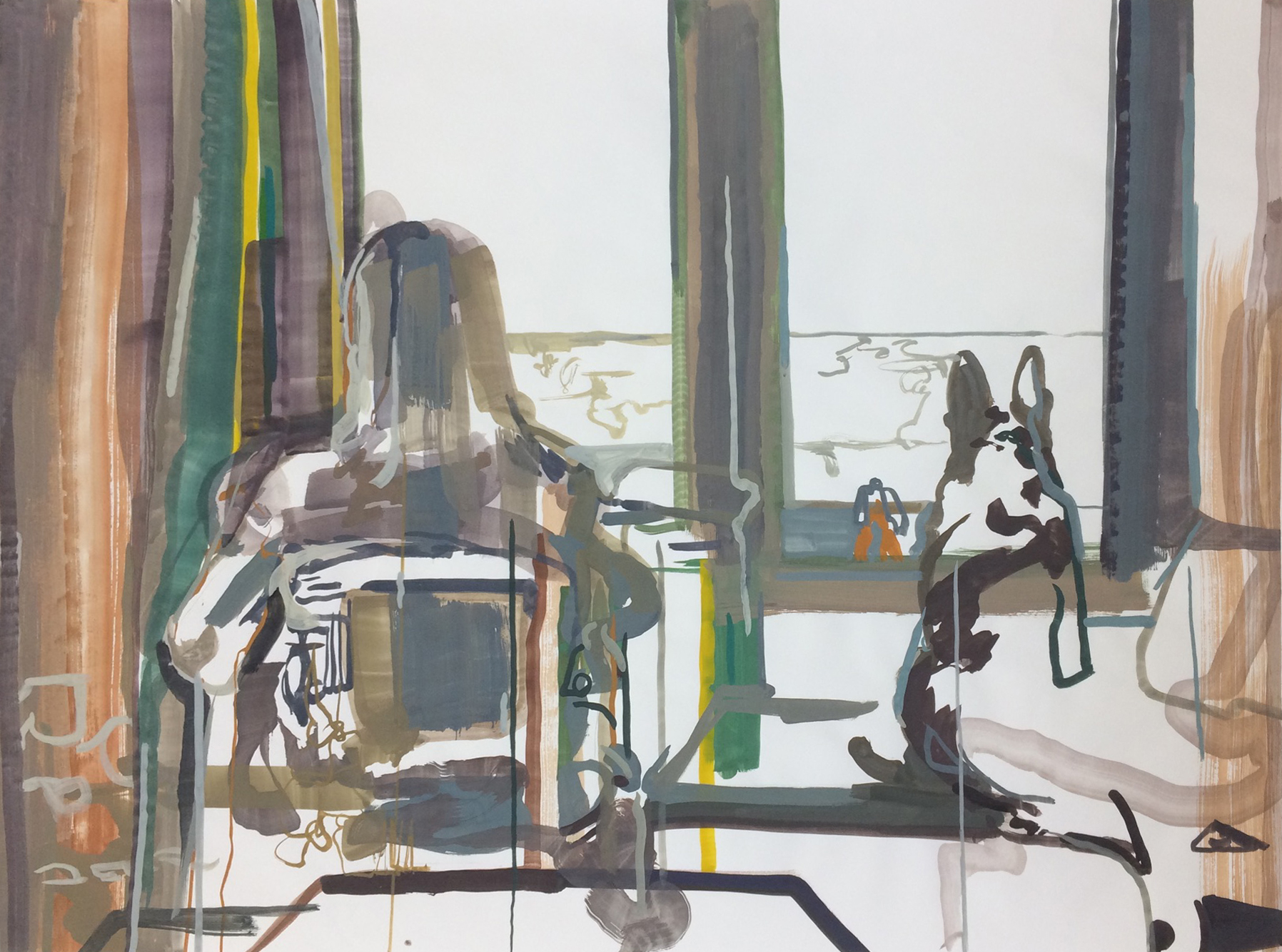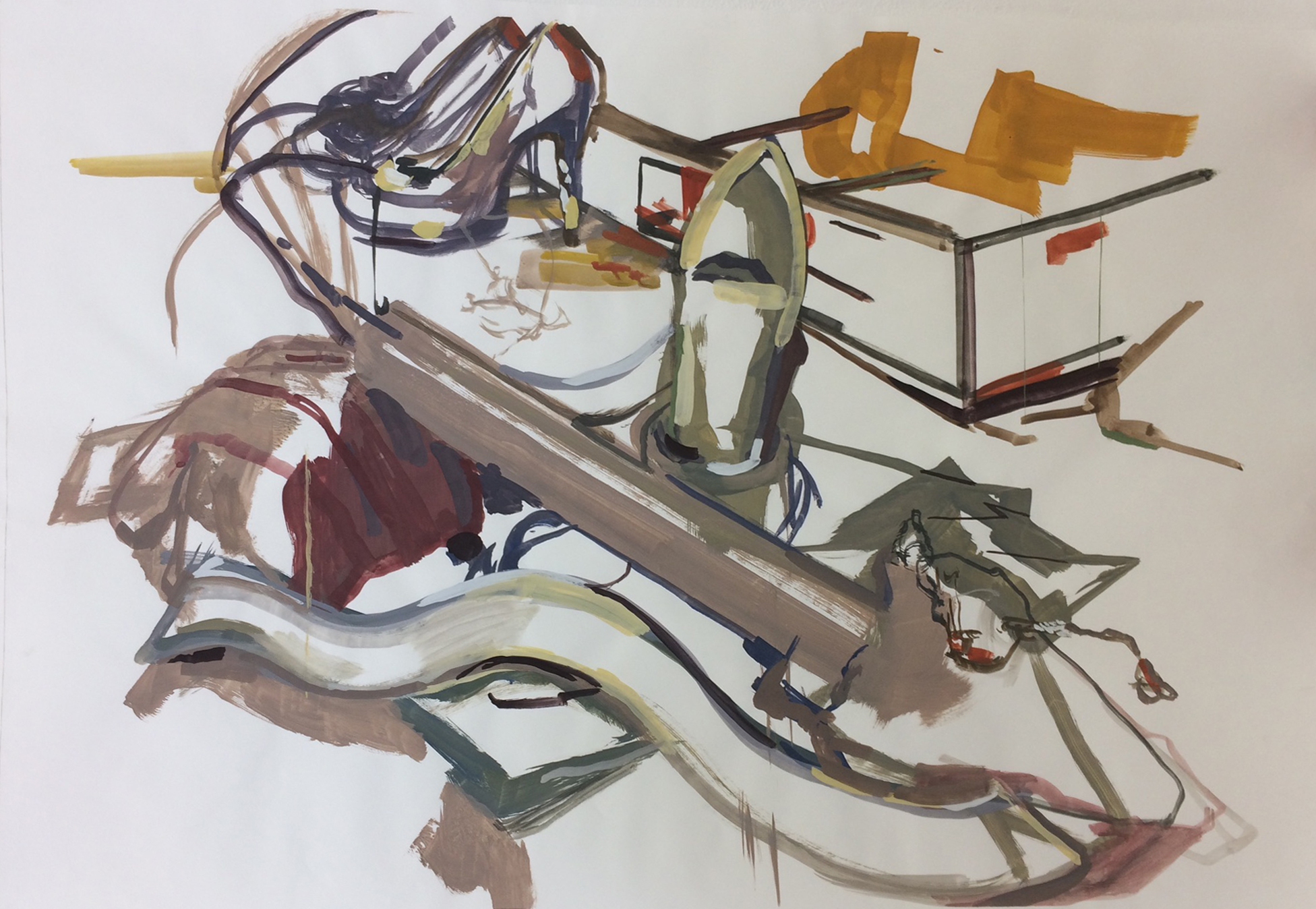 Untitled (Raft of the Medusa)
Charcoal, 3x5ft
For this project I worked directly from an image of Theodore Gericault's painting The Raft of the Medusa, and simultaneously drew from photographic images of Syrian refugees in boats, taken off the coast of Greece in 2016. The enormous size of Gericault's work envelops and engages the viewer. Creating a large immersive wall drawing, I juxtaposed the two images, hinting at representation but never clearly outlining any face, or thing to place it within a specific time or space.
Mapping Translations, collaboration with Qri Kim
I made 2 site responsive drawings from paintings and sculptures found in The Fitzwilliam Museum, Cambridge that created a space within the drawing surface for artworks to have a dialogue. I worked simultaneously drawing between both (printed images) of these paintings, A Village Festival, Pieter Brueghal The Younger, late 1500's; and The Triumph of Divine Love, 1625 Peter Paul Rubens and ended up collaborating with an installation artist to give the set of drawings new life in a gallery space.
Sound forest
Large scale drawing of Thetford sound forest, charcoal, ink, 3x5ft